2015- 2016

Sr.

No.

Name of Students
Activity / Awards Won
1
Gaurang Alat
·    Part of Shutterworks since four years, Head of Shutterworks from 2015-16

·    Organised Beatboxing, Photography Competitions in college fest (Udaan)

·    Worked as Head of Creatives for Blubears, a non-profit organisation

2
Harshada Amraotkar
·    Rotract Club Member
3
Ashish Mohanan
·    Won football tournaments: SPIRIT'15. Runner up: SPIRIT'16.

·    Participated in SPIRIT Marathon. Organized: Amazing Race, Shake it up, Rink football, SPIRIT'15

4
Anirudh Bhat
·    Student Co-ordinator : ICCICT 2015\

·    Volunteer for Blood Donation Camp 2015

5
Prathamesh Bhatkar
·    Head of Admin-SPACE-2015
6
Deep Bakul Bhojani
·    Head of Finance Dept,Matrix-15

·    Member of Rotract Club

7
Riddhi Chabhadia
·    Head of performing arts,SPACE'15

·    Marketing and performing arts for UDAAN'14

·    Represented SPIT as a contingent leader for National entreperneurship challenge at IIT bombay

·    Organised T-shirt painiting for NGO kids

8
Kartik Nilkanth Chakole
·    Creative Head of ESA 14-15

·    Head of Décor for SPACE'15

·    Creative and Graphics Head for Matrix'15

·    Participated in Stage Play Competition, MANZAR-2015

·    Coordinator of Abhyudaya 15-16.

9
Prasad Gaikwad
·    Head of décor committee for MATRIX'15 and SPACE'15

·    Volunteered for Abhyudaya , a SPJIMR NGO

·    Participated in blood donation camp at S.P.I.T.

10

Samiksha Gupta

·    General Secretary-2014-2015

·    Marketing Team

·    Blood Donation Drive

·    Samdo of Silence

11
Utsav Lotia
·    1st in line follower

·    Social event for ESA – Cybercrime talk

12
Viraj Malia
·    Volunteer for Electroworks,2013
13
Tanmaya Mishra
·    Head of Administration for SPACE 15 and MATRIX 15
14
Kalpit Narvekar
·    PARTICIPATED IN TABLE TENNIS AND FOOTBALL AT MIT PUNE
15
Aniket Pendse
·    Head of Informals, SPACE 2015

·    Rotaract Club of S.P.I.T Vice President 2014 & President 2015

16

Kanchi Poddar
·    Co-ordinator of Fund raising Committee of Rotaract Club

·    Part of the Abhyudaya project-17 hours

17
Omkar Purandare
·    2nd Place in street Play competition at IIM B (2015)

·    Represnted Spoint Rewards at National level in Tata First Dot Entrepreneorship competition

·    Part of Rotract club of SPIT

18

Shashank Rane

·    5th position on national leaderboard of marketing competition 'Wolf of Chalkstreet' 2015

·    Founder and CEO of campus company 'Spoint Rewards' 2013-2016

·    Represented 'SPoint Rewards' at a national level 'Tata First Dot' Entrepreneurship competition

·    Head of Hospitality- SPACE 2015

·    Certificate of excellence in 'Marketing Competitions' 2016

·    Director of PR and Co-ordinator of Personality Development of Rotaract Club

19
Kritika Sabharwal
·    5th position on national leaderboard of marketing competition 'Wolf of Chalkstreet' 2015

·    On the Board of Directors of of campus company 'Spoint Rewards' 2013-2016

·    Certificate of excellence in 'Marketing Competitions' 2016

·    Senior Correspondent and Managing Editor in college magzine SPark (2014,2015)

·    Won intecollege debate 'FEVER College Clash' 2016

·    As a part of the International Committee of Rotaract organized the Vote India campaign

20
Raj Shah
·    Winner of inter-college sports tournament Spirit 2015 (football)

·    Participated in inter-college football tournament at KJSCOE, 2015

21
Hrishikesh Tawade
·    Head of Robocon 2015

·    Secretary of Rotaract 2015

·    Head of Electroworks 2015

·    Organiser technical Debate in MATRIX 2015

·    Rotaract 2013-2016

·    Abhyudaya 2014-2015

22
Jay Sunil Trivedi
·    Mumbai University Chess Competition   2015

·    Volunteer for Abhyudaya NGO 2015

23
Anurag Tulsiram
·    Represented our college in Football
24
Sheryl William Tuscano
·    Executive Head in SPACE 2015

·    Volunteering at Blood Donation Camps

·    Philanthropy event as a part of Credit Suisse

25
Mugdha Vartak
·    Participated in UDAAN
26
Karan Shah
·    Abhyudaya – Teaching Assistant
27
Sagar D. Shelke
·    Teaching Assistant – Abhyudaya
28
Pradnya Hemant Bhangle
·    Mission Mrutunyjay,

·    NCC

·    German Language

29
Sneha Gajakosh
·    Worked with an NGO 'ABHYUDAYA' initiative by 'SPJIMR' to teach the underprivileged kids.
30
Akash Wasudeo Gajbhiye
·    Organized Kabaddi in SPIRIT 2015
31

Jugal Gala

·    2nd Prize at National level street play competition at IIM Bengaluru – 2015

·    Participated at state level stage play competition at ICT Mumbai – 2015

·    Director at Rotaract Club of S.P.I.T – 2015

32
Raj Lokhande
·    PARTICIPATE IN SPIRIT MARATHON 2016

·    ORGANISE CAROM COMPETITION

33
Sayali Mohite
·    Participated and organized "solo dance" competition ,UDAAN.
34
Shambhuraje V Nalawade
·    Organized KABBADI,CAROM,TOUGH OF WAR in SPIRIT 15
35
Shreyash Palande
·    Inter collegiate yoga (MEN) third prize
2014- 2015

Sr.

No.

Name of Students
Activity / Awards Won
1
Shreyas Palande
Selected to represent the University at All India Inter University Yoga, Men and Woman tournament 2014-15 at kurukshetra University in March 2015.
2
Girish Pikle, Honey Kanpara, Swapnil Buva, Saket Aggrawal, Prasad Gite, Ameya Thombre and Pinakin Vartak
Were Runners-up at two Inter-collegiate cricket tournaments Enthusia (VJTI) and SPIRIT (SPIT).
3
Jay Trivedi
Stood 3rd from Zone 2 in a University Level Chess Competition
4
Mohit Karandikar
Singer and Won various competitions including 2nd place in Malhar, 2014.
5
Amol Marathe, Raj Lokhande
Stood 2nd in an Inter-college Level Carrom competition held in SPIRIT
6
Ashish Mohanan, Kalpit Narvekar, Raj Shah, Anurag Tulsiram
As a part of the college football team won the football cup in SPIRIT.
7
Vaishnav Dandge, Harshit Shukla, Ameya Thombre, Prasad Gite and Vikram Asgaonkar
Part of College Volleyball Team that won a medal/trophy in various competitions
8
Omkar Purandare, Jugal Gala
As a part of the college drama team, stood 1st in a National Level Street Play Competition held in JAGRUTI, the cultural festival of IIM Bangalore
9
Vaibhav Pulyani, Harshal Patil
Stood 1st in an Inter-college Data Analysis competition- Moneyball, held in Mood Indigo, the cultural festival of IIT Bombay
10
Namrata Sukhani
Stood 2nd in an Intra-college debate competition, S.M. Parekh
11
Gaurang Alat
Won the Best Speaker award in an Intra-college debate competition, S.M. Parekh
12
Mr. Saurabh Ratnaparkhi
Successfully Scale Mount Kanglacha (Stok Kangri). It is the highest mountain (elevation 6,153 m (20,182 feet)) in the Stok Range of the Himalayas in the Ladakh region.
13
Tushar Kumar
Inter – College Basket Ball Competition (Organised by ICT) Participation)
14
Pinakin Vartak
Inter Collage Cricket tournament

Organized by VJTT – Runner Up

Organized by SPIT & SPCE – Runner Up

15
Abhijit Haridas
Inter College Cricket Tournament

Organised by SPIT & SPCE – Runner Up

16
Soumyaa Passari
Indian Women's Debate Championship – IIT Bombay (Participation)
17
Saket Agarwal
Donated blood in conducted by marrow donor registry. Registered for make a difference (MAD) India
18
Rohan Bharwada
Part of "Amazing Race" event in SPACE
19
Sharmila Chaudhari
Part of SPIT Dance Team, Part of SPIT Debate team society, part of SPIT Throwball team.
2013- 2014

Sr.

No.

Name of Students
Activity / Awards Won
1
Salil Bhandarkar
College festival, UDAAN organizing team of event MAZE UDAAN.
2
Shrenika Chopda

Vice chairperson of IETE-2013-14. Participated in inter-college Debate 'SHASTRARTH-2013'

Teacher at an NGO the candle project. Activity Participated in blood donation camps

3
Kaustubh Desai
1st Price in group competition in ICT Hanzar
4
Sarvesh Ajeet Nerurkar
Participated in chess in national level inter Engineering sport meet SUMMIT – 14.
5
Vaibhav Ovhal

2nd Prizes in Chess in SPIT CUP – 14.

Participated in chess in national level inter Engineering sport meet SUMMIT – 14

6
Akshar Shah
Secretary of SPIT Chairperson of Festival of SM Parekh Infra debat competition.
7
Saurabh Ratnaparkhi
Working for one National level NGO known as make a difference.
Co-curricular  achievements of  2011-12 batch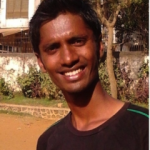 Sumit Dahad
  is awarded the 'Certificate of Excellence ' in 2011-12 for excelling himself in the game of
Basketball.
Represented & coached the team 'The Valliant Hawks' at Mahindra NBA Challenge in 2010 – 2011
Selected for 'All Star Mumbai' team at Mahindra NBA Challenge in 2010-2011.
Represented S.P.I.T. Basketball team at National Level Inter Engineering Sports Meet in Pune in 2008-2009 & 2009-2010.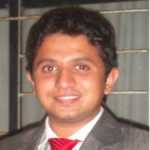 Nihal Pradhan
has led S.P.I.T. Badminton team and won several Inter-College Tournaments including VJTI & ICT.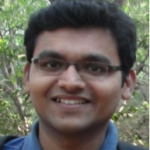 Henil Langalia
has mastered 'Tabla' by securing I class in Sangeet Praveshika, Sangeet  Prathama, Sangeet Subodh in 2010-11 held by  Maharashtra-Sugam Sangeet-Samiti.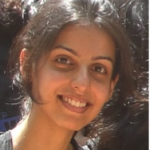 Raisa Pereira
has won the award of 'Best Team' in debate competition during Satbhavana week in 2009. Also the 'Best Speaker' award is given to her for 'IntraCampus Debate Competition' at SPJIMR in 2010.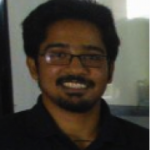 Namita Sindwani
&
Joseph Menachery
started 'LafunGaa' – entertainment magazine for engineer as a small start-up venture in 2012.
Robocon
Robocon is a robotics competition held annually. Teams in the Asia Pacific Region are allowed to participate. In India, it is sponsored by Doordarshan (Prasarbharati) and is held in collaboration with Maharashtra Institute of Technology (MIT) Pune. It is an interesting intellectual exercise for budding engineers and their enthusiastic instructors, determined to innovate and create robots to produce desired results.
It focuses on a team of people who can conceive, design, fabricate and compete in one of the most prestigious event on the globe. This competition tests the engineering skills of the team at the highest level. It provides an excellent opportunity to develop practical, hands-on skill and experience to complement formal education. Teams are composed of students from different years and disciplines promoting person-to-person interaction, student recruiting, alumni relations and community relations.
The team develops an informal system of mentorship and apprenticeship and needs to be highly motivated throughout the project duration. The team members are self-driven in their quest for knowledge. The project is student initiated and managed thereby developing outstanding leadership and teamwork skills. Robocon started in 2002 and the number of teams participating is steadily increasing year on year. SPCE/SPIT first participated in the event in 2005.
Elecrama
ELECRAMA (an ISO certified event) is a world class forum for convergence of trade and users of the Electrical and Electronics Industry. It is a movement, rather than an event; representative of top quality organizational, technological and management competencies of the new India.
The ultimate showcase and a barometer of the industry's strength and maturity. It offers an unparalleled window of access to a bold new future of immense opportunities to exhibitors, visitors and consumers alike. It endeavours to provide its customers, through traditional Indian values of hospitality, warmth and sophistication, a world class exhibition experience to all participants.
Participants (ELECRAMA 2006)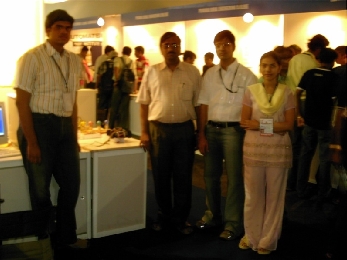 Vikas Singhvi (T.E.ETRX)
Dimple Doshi (T.E.ETRX)
Tushar Singhal (T.E.ETRX)
Project Abstract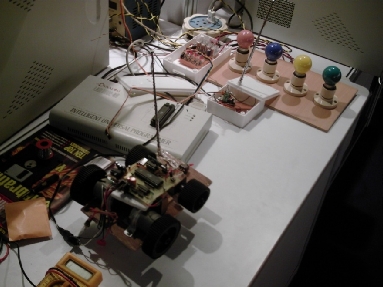 There are two main ways that electronic devices communicate without wires, one is Infra Red which uses the Infra-Red part of the light spectrum to transmit light pulses to carry a signal. This is a digital format but is limited to devices that are in line of sight with each other. For example your remote control to the TV is an Infra-Red device. Unless it is pointed at the TV it will not work. This is because the signal is a beam of light and must make contact with the receiver directly. The second way is with Radio waves. This is the technology that Bluetooth uses. Bluetooth broadcasts its signal at a Radio frequency of 2.45 Gigahertz. Just like the radio receives a signal from the broadcasting station, Bluetooth sends and receives data via a radio signal.
With Infra red you will have to make sure that the devices are in line. With Bluetooth, all the devices once switched on search out each other and decide for themselves which of the devices need to talk to each other. It then sets up its own mini network. All this is done without any intervention from us at all. It is possible to have a completely wireless desktop with devices ranging from your keyboard and mouse to your headset and games controller, all Bluetooth enabled and with no wires.
The range of Bluetooth is about 10m-30m and it ensures better and reliable communication between the transmitter and receiver as compared to infrared. It has found widespread applications in mobile phones (for sharing data), personal computers, printers, etc.
Robotics Workshop
Students of the Electronics department conduct Robotics workshops in college in association with Robocon and other college bodies like IEEE, IETE. The workshop are conducted with an aim of sharing knowledge and as well as providing a platform for fellow students to think, innovate and take up projects.